Hello there, this is D.
This is the 4th entry about the Rental Boxes in the shop.
In short, they're shops within our shop. And these 27cm x 24cm x 42cm boxes contain nothing but the tenants' creativity and predilection.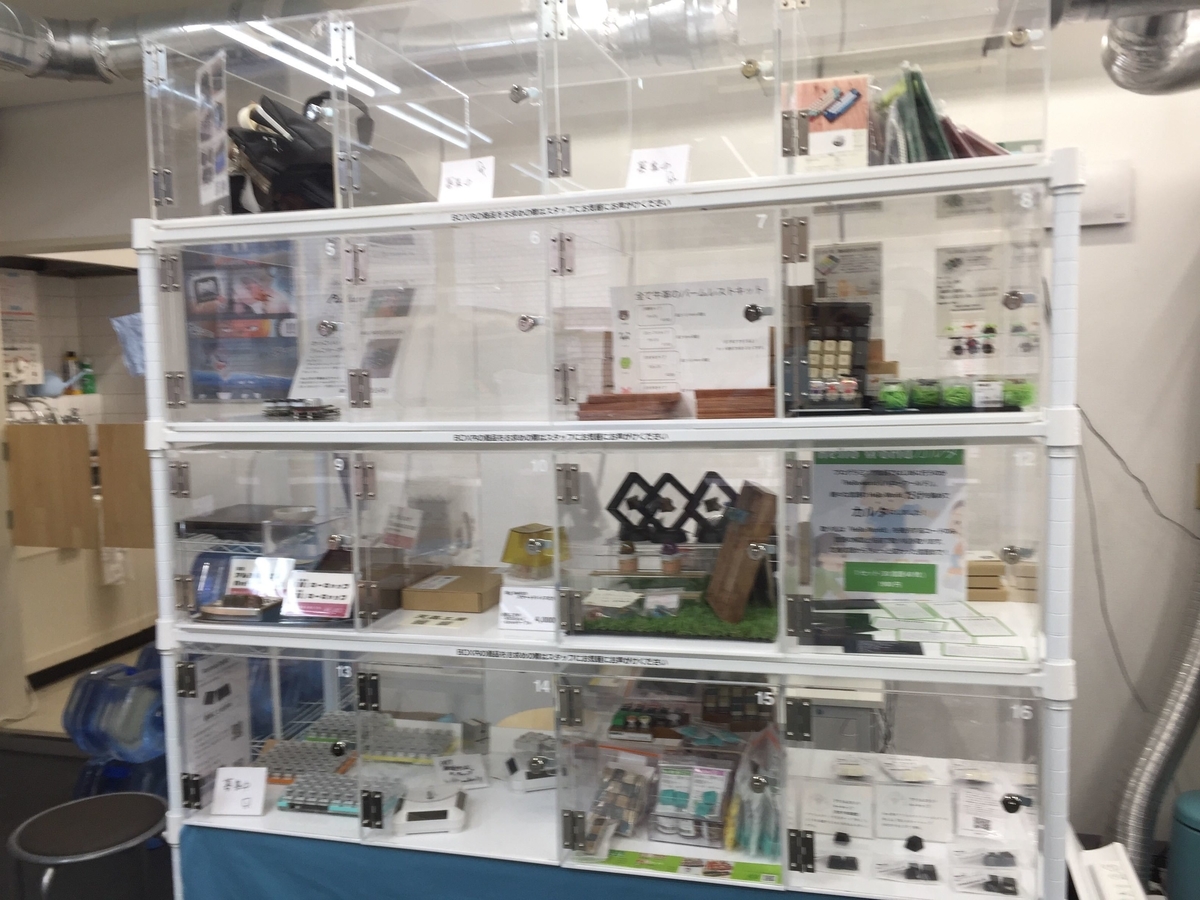 Box 9: Tomine-san
Tomine-san belongs to a group of creators called House by the Sea, that often exhibits their keyboard-related creations at Comic Market.
Please note that the case for meishi kit sold by Yushakobo is only a display at the moment.
The Artisan Showcase, however, is currently in stock.
Artisan keycaps are hand-crafted keycaps by creators. They come in all shapes and designs, so it is important that they are displayed properly.
Each case displays up to 15 artisan keycaps.
A closer look at what's inside.
These are not made by Tomine-san (possibly by someone else in his group of creators), but they are available for purchase.
The display case is 3,000 yen and the artisan keycaps are 5,400 yen each.
Please come to the shop and take a look!
Yushakobo, a DIY keyboard shop