Hello there, this is D.
This is the third entry about the Rental Boxes in the shop.
In short, they're shops within our shop. And these 27cm x 24cm x 42cm boxes contain nothing but the tenants' creativity and predilection.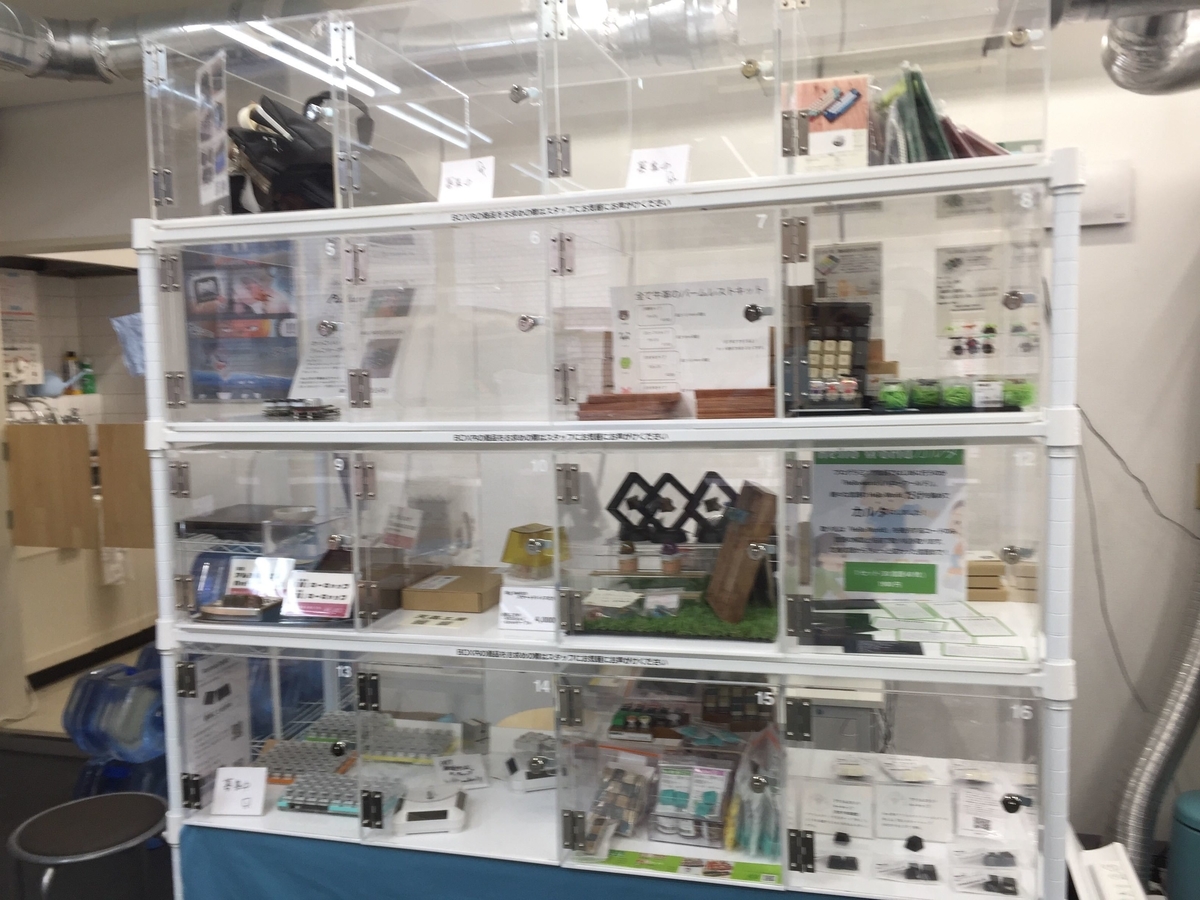 Box 8: Unreal-san
Unreal-san has been a creator since 1999. In his box, shoppers can find a numpad-shaped calculator called "TENTAKU", and fidget spinner keycaps.
TENTAKU is a DIY calculator kit, but everything other than switches have already been attached to the board, so only the switches need to be soldered. It's a great kit for beginners!
This kit requires 17 Cherry MX-compatible switches and keycaps.
The switches sold at Yushakobo are Cherry MX-compatible, so buying them at the shop is an option.
At the shop, there is only one type of keycaps for numpads. However, those that are into DIY keyboards often don't use their numpad kit, so some of them put it on their TENTAKU kit. There are also those who buy blank keycaps then put stickers on them.
Interestingly, this kit is very popular among visitors that come from overseas.
As for the fidget spinner keycap - it is exactly that, a small fidget spinner on top of a keycap. It spins great, and makes me want to keep spinning it.

They also come in the shape of Shuriken.
Shuriken Fidget Spinner Keycaps
Lately he also added keycaps with things inside that rattle and jump around when keys are pressed. I'm really interested to find out how these are made.
Prices are:
TENTAKU Kit: 5,500 yen
Fidget Spinner Keycaps: 2,000-2,200 yen
Rattling Keycaps: 2,500 yen.
Come to the shop and give them a try!
Yushakobo, a DIY Keyboard Shop